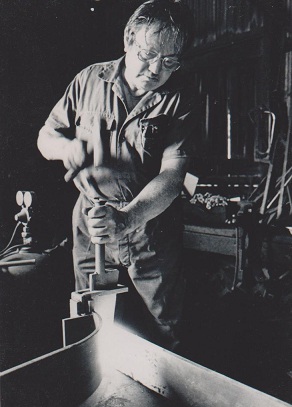 Humphrey and Hambly Steel was founding in 1947 by John William Humphrey and is the oldest steel fabrication and engineering business in Ballina, NSW, 2478, Australia.
The business is situated in 17 Clark Street, Ballina Industrial Estate.
It has developed over the years through reliable and proven service with the manufacturing of high quality products.
It continues to be family owned and operated as a sole trader.
With the passing of the original owner, the business is now owned and operated by Shannon Hambly (Grandson).
The business has developed over the years responding to changing technology and local and interstate demands for steel fabricated and engineered products.
During the 1950s, J. W. Humphrey, with the advice of local prawn trawler operators, designed, manufactured and developed the otter boards which have been used in all coastal waters of Australia and overseas (Africa and PNG).The business continues to specialise in the manufacture of these boards.
The business is developed, over a long period of time, based on experience and expertise.
Humphrey and Hambly Steel has always used Australian made steel products and have maintained good relationships with our Australian suppliers.